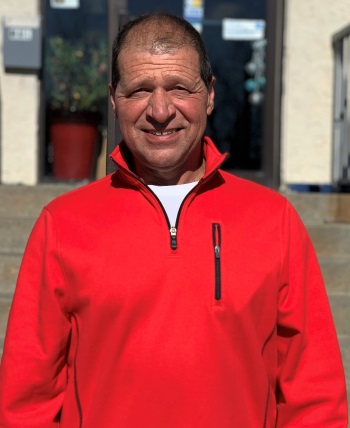 Santa Fe Office Interiors is a Local Company that is Family Owned & Operated.
Did you know when you buy local, the money stays local? Spending more money locally and at local businesses means that more jobs will be created in your town or city. Not only are you helping your community prosper, you are also helping your community provide greater opportunities to connect with one another because you are supporting your neighbors. From the farmer down the street, to the mechanic who works on the farmer's machines, to the provider who insures the mechanic, to Santa Fe Office Interiors who furnishes the insurance provider, operating a locally owned business means looking beyond the bottom line and at ways to help each other thrive, as a community.
The New Economics Foundation, an independent economic think tank, compared buying produce at a supermarket to buying produce from a local farmer's market or community supported agriculture program and discovered that twice the amount of money stayed in the community when consumers bought locally. But buying local is not simply about a current trend or movement, it goes deeper into a conviction and commitment to your community and the idea that businesses and residents are what make the greater Kansas City area unique all its own.
Since our start in 2005, Santa Fe Office Interiors has been a pillar in historic Overland Park, Kansas providing businesses a local and affordable alternative to creating functional and attractive office spaces. Since 1985, owner and operator, Jim Lust, has been working in the office furniture and design industry as an expert who helps business owners large and small save money. By supplying financially affordable options for new and pre-owned office furnishings, Santa Fe Office Interiors is helping businesses keep their money so it can be invested back into their business to help it run successfully, hire local employees and continue to contribute to a growing and sustainable community. Jim cares about where the dollar goes more than making top dollar.
Call or visit our showroom today and ask about our hassle-free delivery options!
As a local, family owned furniture and interior supply business in the greater Kansas City area, our expert team has outfitted office spaces for over a decade. With an A+ rating from Better Business Bureau, we pride ourselves on providing affordable, quality furniture and interior solutions to local businesses so they can continue to excel and push for success. Patronizing local establishments and working with local businesses to outfit or update their office space allows us to build a personal and lasting relationship within the community through face-to-face interactions. We believe that supporting and celebrating each other means growing the community together and is a win-win investment for everyone involved. This ability to help your neighbor and have a direct impact on our community is what makes this area of Kansas and Missouri so unique. For Jim Lust and his team, it is not about profit, the business has always been about boosting others to help them succeed because that means success for all.
By shopping local you:
Reduce Environmental impact due to less transportation costs.
Support community groups local businesses sponsor.
Creates a better consumer environment as small businesses can tailor to local needs, rather than national sales plans, which means a broader range of products and prices.
Create more local jobs and encourage more startups.
Better public services because there is a stronger tax base.
Invest in the community because you are supporting businesses owned by you, your friends and your neighbors who also live in your community.
"Office furniture for every budget."
-Jeremy B
"Best place for furniture, new and used! Great prices and will work with your budget and space!"
-Alex W
"Great buy on office furniture. Great prices and great to work with."
-Ryan H
Swing in to check out the inventory at our 9,000 sq.ft. showroom and get to know Jim and the team. Our selection of office furniture and chairs is constantly changing to provide greater Kansas City businesses a chance to update, or furnish a home office or commercial space affordability. Contact our team at Santa Fe Office Interiors at 913-901-8800. Owner operator, Jim Lust, has over 30 years of experience in the industry and is here to answer your questions. Come visit us and our inventory at our Overland Park, Kansas location at 8106 Santa Fe Drive, Overland Park, KS 66204. We are open Monday through Friday from 10:00am to 4:00pm and are also available by appointment to help fit your busy schedule.
Contact Santa Fe Office Interiors for great pricing. Get lead times and delivery information.
Call Jim at 913-901-8800
Visit our Contact page and let us know what you need.
Visit our show room at: