Modern Office Furniture Tells Prospects They've Come to the Right Place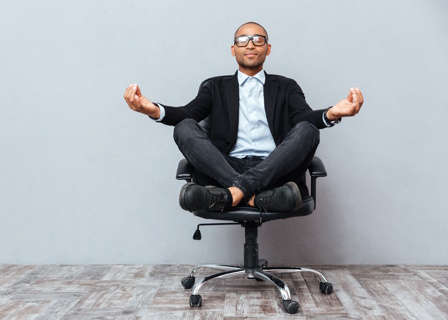 When you're designing an office, you're primarily focused on how it will be used by your employees. You want to create a functional space that fosters productivity, enhances efficiency, and encourages collaboration.
What many businesses don't think about, however, is that it's also essential for an office space to cater to visitors. Your brand is reflected throughout the areas you work in, so you want to impress guests on their first and all subsequent visits.
Making sure your office wows visitors comes down to your commercial office furniture selection. Keep reading for our advice on creating a space that benefits both your employees and your guests.
Why the Commercial Office Furniture You Choose Is So Important for Visitors
From clients to prospective hires, there are a number of individuals who can enter your office. Just like the clothes you wear, your commercial office furniture helps set the scene for your business' first impression.
A professional, well-designed, and inviting office makes your guests excited to come back again and again. In contrast, a space with out-of-date and uncomfortable commercial office furniture may have them wondering why they came to begin with.
Choosing items to accommodate your visitors lets them know you care and are committed to building successful relationships. An office environment that lacks refinement could be the difference between whether or not you secure a potential client's business or if a job seeker accepts your offer.
Important Considerations for Selecting Commercial Office Furniture with Visitors in Mind
Unlike employees who grow used to the look and feel of your office, visitors will be acutely aware of every little detail. When selecting commercial office furniture for your new or redesigned space, you'll want to think about the atmosphere you're trying to create and how it impacts the visitor experience. Here are a few tips to get you started:
Prioritize Comfort: While guests don't spend as much time at your office as members of your team, they should still feel comfortable during their visit. A scratchy and hard seat doesn't contribute to a positive association with your business. Instead, opt for commercial office furniture with ergonomic features and ample cushioning.
Don't Sacrifice on Style: Comfortable doesn't mean unstylish. Modern office furniture includes the best of both worlds – sleek design and optimized support – so you don't have to choose between the two.

Your office is an opportunity to showcase your brand's unique style, so have fun with it! How you arrange your commercial office furniture, the colors you use, and any decorative elements you include gives your space one-of-a-kind character that your visitors will have a tough time forgetting.

Make Room for Organization: Besides commercial office furniture items like chairs, desks, and conference tables, you'll also need to consider storage solutions. Guests want to visit a neat and tidy space, not one that's cluttered with mountains of paper and other office materials. With filing cabinets and shelving, you can design an organized and put-together office sure to impress your visitors. What's more, these additions can also help your own team be more efficient.
Designing with Commercial Office Furniture by Area
How you integrate commercial office furniture that grabs visitors' attention varies room by room. Highlighting your brand colors throughout a space is a good place to start, but you'll need more than that to make your office memorable. Check out a breakdown of how to achieve this by area:
Reception Area: The reception area is where the majority of guests will begin their visit. Because this space is at the very forefront of your business, it's an initial indication to visitors on what to expect from the experience. No matter the size of your reception area, you'll want to put plenty of time and effort into the design to make it as professional and comfortable as possible.

Fill the space with a prominent office reception desk, so visitors have a clear idea of who they should go to first. If you also have a waiting area for guests, pick out well-cushioned chairs they won't mind sitting in until their appointment. Don't be shy about putting your business on display, either; make sure visitors know exactly who they came to see.

Main Office Space: When it comes to your main workspace, guests want to come into a collaborative and team-oriented environment. Commercial office furniture like large gathering tables and desks with lower-profile partitions suggests to visitors that your team values open communication. If you also happen to work in a smaller office space, an open-concept design is effective for helping areas feel bigger than they actually are.
Meeting and Conference Rooms: While other parts of your office are great for showing off your company culture, your conference rooms are all about getting down to business. These spaces will be used to convince prospects to partner with you, so they need to be furnished for comfort and receptivity. Opt for ergonomic seating, which will give guests the support they need throughout a meeting and allow them to better focus on the matter at hand.

How you arrange commercial office furniture in these rooms is particularly key. Think about orienting items in a way that ensures you're able to present ideas clearly and effectively.

Break Room: It's not as likely that visitors will spend a lot of time in your break room, but they may at least pop in to grab a cup of coffee, so you still want to make a good impression. Showcase your distinctive style through color, seating and table choices, decor, and more.
Decide Whether to Shop New or Used Office Furniture in Kansas City – or Both
When it comes time to shop, you'll have to determine whether new or pre-owned commercial office furniture is right for your needs and budget. Used office furniture is a cost-effective way to add quality pieces to your space while keeping more money in your pocket. Thanks to these savings, you're also often able to purchase higher end items that would traditionally be over-budget. Talk about a win-win!
Keep in mind that shopping in person is the best route for commercial office furniture. Shopping online can be convenient for some purchases, but you really need to see and test out furniture for yourself to decide if it's the right fit for your office space. To start your office design journey off right, visit a store that specializes in office furniture in Kansas City.