A Quick Guide to Finding Furniture You Love from Our Used Office Furniture Store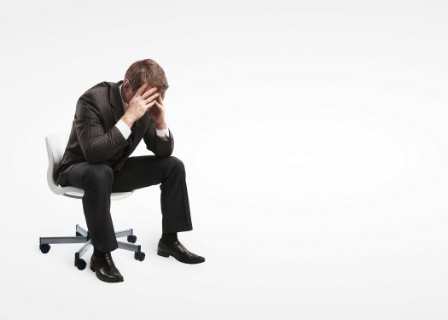 Whether it's because it doesn't have armrests, it isn't height adjustable, or it's just plain uncomfortable, you hate your office chair. However, realizing there's a problem is the first step to making a change and finding office furniture you love.
While you may have just been ignoring the quality of your current office chair and accepting it for what it is, poor office furniture can have a negative impact on your productivity, as well as your physical and emotional well-being, throughout the workday.
Settling for any office furniture you can get your hands on is doing a huge disservice to yourself. Taking time to find a high-quality office chair that is not only comfortable, but is also supportive throughout the entirety of the day can make all the difference.
Don't know where to start? You've come to the right place. Here's what to do if you're looking to get the most out of your office chair, courtesy of our used office furniture store, Santa Fe Office Interiors.
3 Steps to Replacing Your Office Chair
So, you've determined there's a problem with your current office chair. That's a great start. It may seem like a lot of work to replace your office chair with one you truly love, but don't let that daunt you. With these three tips, you'll have a better idea on how to start and what to look for in your new chair.
1. Consider Ergonomic Options
Ergonomic chairs are intentionally designed with comfort in mind. They can be adjusted to the user's exact measurements, promote good posture, and are made to support prolonged sitting.
These office chairs have specific features that other chairs don't offer. They provide lumbar support and have nearly four to eight additional points of adjustment, allowing them to be tailored to your exact measurements.
With the comfort of an ergonomic chair, you'll notice less body aches and a boost in your productivity and efficiency levels throughout the day.
2. Try Before You Buy
Before you purchase your new office chair, you'll want to be sure it checks all your boxes. Ordering office furniture online is a huge pain and somewhat of a guessing game. Not to mention, shipping costs can quickly turn it into a costly investment. Instead, visit office furniture showrooms that allow you to see the chairs for yourself. You'll be able to feel the chair's fabric, see its actual size, and determine if it's exactly what you're looking for. Shopping for office chairs in person lets you try them out before making it official.
What's more, you can take the furniture home with you that same day or get it delivered to your door for a reasonable cost. You'll not only save money, but you'll have peace of mind knowing you're buying an office chair you love.
3. Shop Used
Replacing your office chair doesn't mean you have to purchase a brand new one fresh from the manufacturer. Buying a high-quality used office chair can save you a significant amount of money and still provide you with everything you're looking for. Plus, shopping for used office furniture is better for the environment and works to reduce waste in landfills.
Find An Office Chair You Love at Our Used Furniture Store
At Santa Fe Office Interiors, we stock a wide variety of new and used office chairs, as well as other seating solutions for a price you won't find anywhere else. Our 9,000 square foot showroom is full of office chairs to match the style of your business or home office, whether it's traditional, modern, contemporary, or maybe even a unique combination of two styles!
Shop new and used office chairs from some of the top brands on the market, like RFM Seating, ES Robbins, and more.
We offer options for both ergonomic and comfortable seating, so you're sure to find just what you're looking for at our used furniture store. And with our hassle-free delivery options, replacing your office chair love has never been easier.
Shop Used Office Chairs and More at Santa Fe Office Interiors!
Once you've found an office chair you love, you can start shopping for even more used office furniture to fill your workspace. At our Kansas City used furniture store, you'll find a variety of high-quality used office furniture, including desks, partitions, tables, storage, and filing solutions. We only carry the most tried and trusted brands on today's market, guaranteeing you'll find exceptional used furniture made to last.
Find office furniture you love at Santa Fe Office Interiors! To get started, schedule a visit to our showroom by calling (913) 901-8800. If you have any questions regarding our used office furniture, send us a message online. We'll get back to you as soon as we can.