Save Your Wallet When You Shop for Used Office Furniture in Kansas City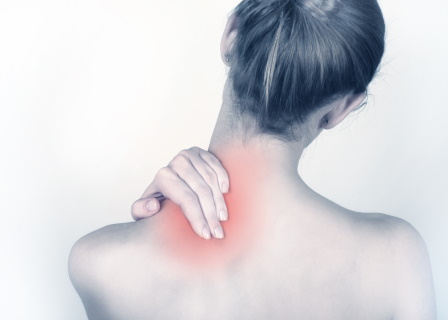 Commercial office chairs often exceed the quality of the seating available for purchase at big box stores. If you've been working from home and have found that the office chair you purchased just isn't cutting it, it may be time to upgrade to a chair that better supports your body.
Or, perhaps you bought a high-quality ergonomic office chair from Santa Fe Office Interiors in Overland Park, but aren't sure how to use all the knobs, buttons, and levers to adjust your seat.
If you find yourself in either of these situations, our used office furniture company near Kansas City can help you navigate the world of ergonomic seating and improve your workday.
The Best Ergonomic Office Chair Brands
Get all the top brands of comfortable office furniture at Santa Fe Office Interiors. You'll find both new and used office chairs for sale, and a variety of other office furniture to meet your needs. We'll even extend you a discount of 40 to 50 percent off most product catalogs for seating brands including, but not limited to:
RFM Seating
A local Kansas brand in operation for more than 35 years, RFM Seating is a leader in chair manufacturing. RFM is known for its ergonomic office chairs to promote a healthy and productive workday. If you're looking to improve your posture and decrease back pain, RFM Seating is a prime choice; their 12-year warranty is impressive, too.
Lorell
Lorell's diverse product line means you can get all the office furniture you'll ever need from this reputable brand, especially if you're one to take aesthetics into consideration. For high design and comfort you demand from office chairs, choose Lorell.
Cherryman
If you're looking for an office furniture company with a commitment to sustainability, Cherryman is for you. With a 10-year warranty on their products, Cherryman manufactures the Atto, Zetto, and Eon seating lines, all with ergonomic adjustment levers and sliders available.
Why an Ergonomic Office Chair is Important
On the average workday, professionals spend almost six hours seated at their desk. If they're seated in a chair that doesn't properly fit their bodies, they're unknowingly doing physical damage to themselves as they earn their paycheck. A properly-adjusted ergonomic chair is important for lots of reasons, like:
Ergonomic chairs encourage good posture. Poorly-designed chairs allow for slouching and sometimes require you to sit in an awkward position to feel comfortable. An ergonomic chair can actually reduce how much you spend on health costs each year by taking better care of your back.
Chairs with adjustable armrests allow for perfect typing form. Armrests support the forearm and keep your shoulders from drooping as you work at your computer. And proper typing form can prevent you from acquiring carpal tunnel, a painful tendon problem caused by repetitive movements.
Ergonomic chairs mean fewer sick days. It sounds outlandish, but if you're in agonizing pain by the end of the workday because of an unsupportive chair, you're more likely to need extra days throughout the year to recuperate or visit your doctor.
The best chairs increase productivity. If you can sit comfortably at your desk without needing to shift and without feeling distracted by body pain, you're going to increase productivity. If you feel bad, your work suffers.
Adjusting Your Office Chair to Prevent Injury
Even if you're buying a used office chair in Kansas City, you should still expect it to support your body and be fully adjustable. A fully ergonomic chair lets you customize the seat height, seat depth, recline angle, and armrests to put your body into an optimal position to protect your joints and tendons from damage and pain.
Follow these easy steps to adjust your chair for your body.
Adjust the seat height. A chair at the right height lets you keep your feet flat on the ground with your knees at a perfect 90-degree angle.
Adjust the depth of your seat. Seat depth adjustments usually work by sliding. Sit on your chair with your feet flat on the floor. The space between your calf and the front edge of the seat should accommodate a clenched fist, and no more. Adjust your seat accordingly.
Adjust your armrests. They should both be at elbow height when your shoulders are relaxed and your arms are at a 90-degree angle. You can adjust the forward or backward position of your armrests throughout the day, pulling them back when you're mostly typing, or sliding them forward when it's time to use your computer mouse a lot.
Choose the right recline or tilt tension. Reclining in a chair periodically throughout the day relieves the load on your spine and opens your thigh-torso angle. To adjust your recline, lean back in your chair as far as you'd like to be able to go, and lock it into place. Many physical therapy and ergonomics experts recommend around 110 degrees. Loosen or tighten the tension so you can lean back comfortably without using a lot of force – but also don't feel like you're going to tip out of your seat.
If your chair has a lumbar support, adjust it. The lumbar support on your used office chair should fit the natural curve of your spine, in your lower back.
Never feel like once you've made these ergonomic adjustments, you're all done. You can always tweak your settings to customize the comfort to your exact specifications and preferences.
Now that your chair is more comfortable and supportive, you might forget to get out of your seat a few times a day to stretch or take a short stroll. Even with a perfect chair, getting up and taking a break is always a great idea.
Find Tons of Used Office Chairs Near You
Why spend your entire workweek in a chair that causes you pain or discomfort? Visit our 9,000-square-foot showroom at Santa Fe Office Interiors at 8106 Santa Fe Drive in Overland Park to pick out a chair that will have you feeling like royalty all day long.
Our local, family-owned used office furniture business has been outfitting office spaces for more than a decade, helping local companies excel in their industries. The selection of office furniture is constantly changing, and our prices are among the most affordable in the Kansas City metro area.
Come meet owner Jim Lust and his team in person, or call ahead to ask about what we have in stock: 913-901-8800.