Why Buying Used and New Office Furniture in Kansas City Is the Best Way to Go About Updating Your Office Space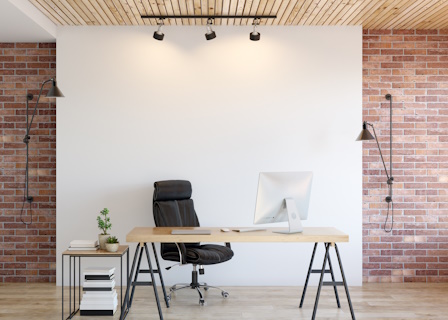 At Santa Fe Office Interiors, we're proud to provide businesses of all sizes with a local and affordable alternative for quality office furniture. It's our belief that you shouldn't have to go far (or blow your budget) to create an office space that's equally stylish and functional.
Founded in 2005, our office furniture store has remained a pillar in historic Overland Park, Kansas, setting members of our community up for success by giving them access to fairly priced used and new office furniture from top-rated brands. Working in the office furniture and design industry since 1985, owner and operator Jim Lust is an expert at helping business owners achieve an appealing, comfortable, and efficient office environment while saving money. This allows you to invest more dollars in your business, so you can continue growing your operation, building an exceptional team, and getting involved in the surrounding community.
Although you have many choices when it comes to office furniture, nothing quite compares to the benefits of shopping locally. Keep reading for four reasons why you should consider paying our new and used office furniture store a visit.
You Can Look Forward to a Better Customer Experience at Our Office Furniture Store
When you step foot into our office furniture store, you'll be greeted by a friendly member of our team ready to help you on your office design journey. Online marketplaces and big-box retailers lack personal connection, which we prioritize at Santa Fe Office Interiors. Our specialists truly care about getting to know you, your business, and how you use your office, so they can offer advice and recommendations that put you one step closer to realizing your dream space.
In addition to our standout customer service, we provide a comprehensive selection of used and new office furniture to suit every style and budget. Whether you're running your business from your home, a commercial office, or an industrial space, we have a vast and constantly changing inventory of desks, seating, office partitions, conference tables, storage, and more at our 9,000-square-foot showroom. We provide everything you need to thrive. Say goodbye to running around town to find specific pieces or ordering items online you end up not being completely happy with; you can see, touch, and test out all types of furniture under one roof at Santa Fe Office Interiors.
Shopping at Our Office Furniture Store Reduces Your Environmental Impact
By doing business with our office furniture store, you also make a more sustainable choice. Buying items online means your order has to travel a significant distance, resulting in higher carbon emissions and transportation costs. Not to mention, online purchases create additional packaging waste, which eventually makes its way to the landfill and can take years to break down – if at all.
On top of that, we carry more than new office furniture. Shopping our pre-owned options allows you to take advantage of a great deal and give used furniture a second life. That's a win-win for the planet and your wallet!
Purchasing Pre-Owned or New Office Furniture in Kansas City Keeps More Money in the Local Economy
Even the numbers tell you that purchasing used and new office furniture close to home is a good idea. For every $100 spent at a local business like ours, $68 goes back into the community. If you take that same amount and spend it at a national chain, just $43 remains.
Buying locally creates more employment opportunities as well. According to the U.S. Small Business Administration, small companies have been responsible for 12.9 million net new jobs over the past 25 years, accounting for two-thirds of all jobs added to the economy.
We value the area we live and work in and are committed to keeping more dollars here, so they can be used to propel economic growth. When you shop at our office furniture store, you can be confident that your investment will not only contribute to your own success, but the greater community's, too.
Supporting Local Businesses Like Ours Builds Community
There's something extra special about shopping at a local business. There's a shared sense of pride for your city that you simply can't find anywhere else.
At Santa Fe Office Interiors, we prioritize building long-lasting relationships with our customers, because we want to be more than an office furniture store. We're your friends, neighbors, and trusted local experts when you're searching for pre-owned or new office furniture in Kansas City.
Browse an Unbeatable Selection When You Visit Our New and Used Office Furniture Store
If you want an office space that enhances your team's productivity and impresses clients, you need the right office furniture. Our new and used office furniture store provides you with a local solution, offering a variety of high quality and affordable options to match any interior theme or aesthetic.
Our inventory is constantly changing, and our showroom is updated daily, so greater Kansas City businesses can quickly and easily get used and new office furniture that fits their space and improves their day-to-day operations.
Visit our office furniture store showroom in Overland Park to check out what we currently have in stock, or call us first at (913) 901-8800 with any questions. We look forward to serving you soon!