Save Big on Office Furniture at Santa Fe Office Interiors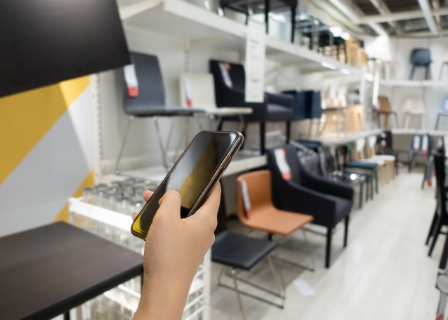 The holidays are just around the corner, and with that comes with Black Friday. You can find deals virtually anywhere, but how do you know which ones will keep the most money in your pocket?
Black Friday is a great time to finally make that major purchase. Whether it's the latest technology or furniture for your home, retailers save their best deals for this special time of year. Although the official date of Black Friday is towards the end of November, the sales often begin several weeks before. This means that now more than ever is the perfect time to replace your old office chair or revamp your home office with new furniture.
With so many places to choose from, it can be overwhelming to know where to start your shopping. In this guide, we'll reveal where to look for office chairs near you and how to score the best deal.
1. On the Web
These days, you can find practically anything online. Online retailers have grown in popularity in the past few years, thanks to their convenience and accessibility to any product you may be searching for. Many websites have also started to offer special deals in the spirit of Black Friday. Although this seems like an ideal way to avoid long lines and hectic crowds, it may not be your best option.
With online shopping comes shipping. Purchasing large items, like office furniture, can result in hefty shipping costs that can quickly take more money out of your pocket than you initially planned for. Shipping also poses the risk of damaging the product before it even arrives at your doorstep, which can be a huge hassle to replace or get refunded.
Shopping online can also be very risky. You won't actually get to see the product until it arrives, so there's a chance it could not quite be what you were looking for. Not only that, but the possibility of the product becoming out of stock or backordered forces you to act quickly, giving you very little time to make a thoughtful decision.
2. In the Newspaper
You can also find Black Friday savings in the newspaper. Although ads have become primarily digital, there are still retailers that put their deals in the mail. This is a good way to prepare for your shopping and compare savings from a variety of retailers, but there are a few setbacks that come with this method.
Not every retailer puts their deals in the paper, which will limit your search for a new office chair. You could miss out on a better deal elsewhere if it isn't featured. Also, when you do find an office chair that catches your eye, you'll still have to locate it in stores. If it doesn't meet your expectations, you're back at square one.
3. Shop Local
Local businesses are another place you can save big. At Santa Fe Office Interiors, we're a locally owned business that provides new and used office furniture. Not only can purchasing one of our used office chairs save you a substantial amount of money, but you won't have to sacrifice quality. At our used office furniture store, you'll have access to gently-used office chairs from some of the most-trusted manufacturers.
Visit our 9,000 square foot showroom to see our ever-changing inventory for yourself. We know that just because a chair design works for one person, this doesn't mean it'll work for another. At our showroom, you can try out a variety of office chairs to find one that best suits you before you actually purchase it. And the good news is – you don't have to wait! You can take it home with you that same day.
If you'd rather have it delivered, we can do that, too! Our team offers hassle-free delivery options to ensure that your office chair arrives at your front door safe and sound.
Find the Best Deal on Office Chairs Near You at Santa Fe Office Interiors
When you shop our Kansas City used furniture, you won't have to choose between quality and an affordable price. We carry the best brands on the market, including Cherryman, RFM Seating, and more! The choice is yours between new and used office chairs of all styles, including traditional, modern, and contemporary. We also have ergonomic-focused options for maximum comfort.
Ready to visit our showroom? Call us at (913) 901-8800 or just stop by! Our inventory changes daily, offering you new pieces of quality office furniture for an unbeatable price.