Office Furniture Solutions for Your Workplace in Kansas City
At Santa Fe Office Interiors, we know that the last thing you want to worry about in today's fast-paced business environment is slow delivery times and waiting on office furniture that you need on hand quickly. That is where Global can be a life-saver for commercial office interiors.
Quick Turnaround Times for your Business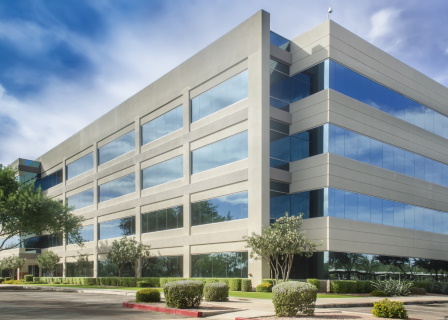 Timing is critical when supporting a team of multiple employees, pulling together a workspace or helping to put together a simple at-home office. Global maintains a large warehouse readily available with seating, filing, tables, and desking product that is all in stock. This means there is not a long wait time or long ordering process. The products can get to you within a few days to help you create a fully functional office quickly.
Multi-Functional Components – EO+
Whether you need to build a conference room, need dedicated workstations, or separate spaces for your teams to meet; the functionality of EO+ offers limitless options for your business needs. EO+ is an innovative modular panel and desking system that can be mixed and matched to meet your design needs.
These innovative panels can be used freestanding to help divide spaces giving visual and acoustical privacy between workstations. They can also be combined with coordinating desking and storage components. The work surfaces allow ample space to access computers, use multiple screens, or for filing.
There is an optional panel-mounted rail that is used for off desk accessories, which are easily and quickly repositionable as your workspace grows or if the space needs to be reconfigured to meet new business needs. An extra bonus with EO+ panels is the option for dry erase modules, corkboard insets, and glazed inserts.
Access to Hundreds of Adaptabilities
Whether you are upgrading your business office or in-home workspace, office furniture doesn't have to be boring. With Global you have access to over 300 different components and color combinations for creating reception areas, office suites or individual workspaces. With a variety of adaptabilities you are not limited in options. From contemporary solids to rich mahogany, there are hundreds of beautiful finishes to choose from that fit the design style you envision.
Not only are there options for seating and desks, but there are many eye-catching cabinetry and credenza options to choose from as well. Each piece is created with functionality in mind. The components of modular design allow for pieces of the same size to be used together for your multi-functional office needs. With such a large line of innovative pieces it makes it possible to create a productive, aesthetically pleasing workspace that can be upgraded or redesigned with ease.
Promote Connection
While you have been dreaming up what your office interiors will look like, Global has been proactively designing the details you want in advance. Open, airy, and collaborative spaces for engagement are covered by Global. Creating community and room for open discussion becomes easy to achieve with the endless panel, layering and open floor pieces. You can have it all with panels and modular pieces that are available in different heights or designs that are well suited for team connection yet create space and privacy when needed.
Products that are Environmentally Conscious
Global not only promotes collaboration and a vast line of workspace furniture, but uses fabrics that are environmentally conscious. When you purchase Global, you can be assured that the environment is at the forefront of considerations. Investing in building healthier offices, reducing waste and the consumption of energy is something that Global is progressively working towards. They offer other affordable textile options and recycle over 35,000 pounds of fabric cutoffs. Global is also finding ways to reduce glue usage as technology begins to evolve and to utilize more water-based glues which reduce emissions and use less energy.
Get High-Quality Products, Fast!
We know you have tight deadlines and things need to come together quickly. Using Global ensures high quality and the huge benefit of quick shipping. Seating, desks, filing systems and accessories at a variety of price points are ready to be processed and shipped to your doorstep. Global's 2Day Lightning program gives you access to our best-selling seating options that can be upholstered to your liking with our highly sought-after textiles. With this program, easy customization and quick production times are at your fingertips.
Santa Fe Interiors – Office Furniture in Kansas City
Contact us today to learn more about Global and its benefits to you. We offer the best used office furniture in Kansas City, as well as new products that fit your budget and style.