Why Used Office Furniture Is Always Better Than New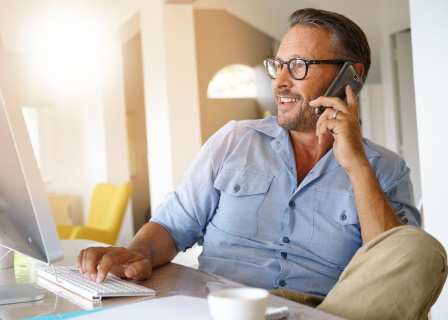 Are you looking for a way to refresh your at-home workspace? A new office chair is the perfect way to make your home office look like new and motivate you to be more productive. Don't spend another year working from home in an uncomfortable seat, because we have the top office chairs to give your space new life!
Is Used Office Furniture in Kansas City Really Worth It?
Yes! In fact, there are several reasons why you should choose used office furniture over brand new. The first is saving a ton of money! New office furniture is nice, but it isn't necessary for a successful business and it's really expensive. You can find used office furniture that's reliable and looks incredible for up to 50% off, which means you can spend more money on office items like desks, printers, and organizational systems.
Want more reasons you need to buy used office furniture? Look at these fun facts on why buying used is better than new:
Used Office Furniture Is Better for the Environment
Did you know that billions of pounds of office furniture and supplies end up in American landfills every year? When you buy used office furniture, you're reducing waste and investing in sustainable business practices.
You Don't Have to Wait on Used Office Furniture
Big box stores have the newest office furniture displayed on their sales floors, but that doesn't mean it's in stock. That means you might have to wait weeks or even longer to get the office furniture you want delivered. Used office furniture is readily available, so you can start working in comfort ASAP.
No One Knows It's Used
Office furniture isn't like residential furniture, because it hasn't seen years of continuous use. Used office furniture has minimal wear and tear, which means you can have office furniture that looks brand new without the price tag. Best of all, no one knows it's used unless you tell them.
Do I Really Need an Office Chair?
Your work and your body suffer when you're seated in an uncomfortable position. For instance, you can only balance your laptop on your knees for so long, and working from bed is not good for your mental health.
Office chairs can improve your posture, which results in better blood flow, healthier nerves and blood vessels, and gives better support to your muscles, ligaments, and tendons. This can help you experience less neck and back pain after a long day's work.
Not sure what the correct sitting posture is? Check out these fast tips on how to take a seat for a better day's work:
Avoid crossing your ankles, knees, and legs
Keep feet flat on the floor or rest them on a footrest
Maintain a small gap between the back of your knees and your chair
Placing your ankles in front of your knees
Position knees at the same height or a little lower than your hips
Relax your shoulders
Don't skip shopping for office chairs, because you're worried about spending a small fortune. You can supply your home and corporate office with used office furniture in Kansas City. At Santa Fe Office Interiors, we have the best brands in office chairs, desks, and more. Stop by our showroom and take home what you need to make your office complete today!
I'm Looking for Used Office Chairs That Represent My Style – What Are My Options?
Getting the right office chair that matches your style is important for your at-home office atmosphere. There are several varieties of office chairs that meet your needs. From vintage inspired high-backs to sleek ergonomic office chairs, take a look at the most popular styles to outfit your office for 2022:
Executive High-Backs to Show Off Your Style
If you're looking for a piece of furniture that exudes power and looks great in any office, the executive office chair is what you need. Lorell makes executive-level chairs that are perfect for putting in 40 hour work weeks, and they even offer tilt and height control in most of their models.
A Pop of Color for a Brighter Office
Some office furniture can look a little dull. Liven up your space with a colorful office chair. Bright shades of natural colors like green and blue are on trend for 2022 and beyond, so pick out a color that makes you feel happy and inspired to work. RFM Seating has a variety of colorful office chairs in several styles. Find colors like azure, lipstick, clementine, and sage.
Get Function, Style, Comfort With Ergonomic Office Chairs
Do you suffer from chronic neck and back pain? Then you need an extra ergonomic office chair to help relieve discomfort throughout your workday. The best models have advanced syncro-tilt adjustment and seat sliders. Check out the Eon office chair by Cherryman for unsurpassed comfort and incredible style.
Where Can I Get the Best Used Office Furniture in Kansas City?
At Santa Fe Office Interiors, we believe everyone should be comfortable while they're working. That's why we offer used office furniture in Kansas City at deep discounts. Whether you need used furniture for your home office or a corporate setting, Santa Fe Office Interiors has what you need to be productive.
Visit our showroom and you'll see scores of used office chairs, desks, chair mats, and more to make your office feel like new. Plus, we're always getting new quality used furniture and sample furniture daily. For great prices and even better customer service, call us at (913) 901-8800 or contact us online. Remember to ask us about standing desks, so you can stretch your legs without missing a minute of work!