How Used Office Furniture in Kansas City Can Take Your Workspace From Cluttered to Clean in 3 Easy Steps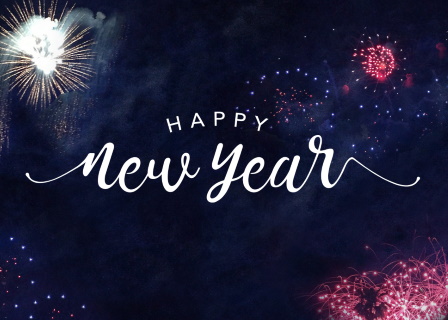 Can't find that important piece of paperwork you swore you left on your desk, or do your employees have supplies sprawled across their desks? Then it's time to organize your office for the new year. When your office is organized, you'll be more productive, avoid misplacing documents, and make a better impression on clients.
Organizing your office by the new year may seem like a daunting task. Don't worry, because we've got the top tips to keep your workspace orderly without breaking a sweat or the bank! Look at how buying used office furniture in Kansas City and a little elbow grease can send you into 2022 ready to work.
1. Ditch the Paperwork From a Decade Ago
Whether you're in-office or working from home, rogue paperwork can be a tremendous problem. Most important paperwork only needs to be kept for a maximum of ten years. So, the first way to get your office organized is by shredding old paperwork. If you're not sure what needs to be tossed in the recycle bin, here are some general rules for how long you need to keep certain documents:
Accounting Services: seven to ten years
Bank Statements and Credit Card Statements: seven years
Current Employee Records: seven to ten years
Job Applicant Information: three years
Tax Returns: three to six years
Keep in mind that some records need to be kept permanently. Paperwork like annual meeting minutes, business formation documents, ownership records, property deeds, and stock ledgers need to be filed away.
What Is the Best Way to Organize Old Paperwork for an Office?
Quality filing cabinets are the only way to keep old paperwork from piling up on your desk, and you will need more than one for a bigger office. If you're worried about the price tag of brand-new filing systems, there's great news! You can buy high-quality and gently used office furniture that looks like it just came out of the box, which means you can afford to keep your entire office organized.
Office Organization Bonus Tip: Current invoices and receipts cluttering up your workspace? Grab a few paper storage bins to put on your desk and label them with dry erase stickers. That way you can adapt your office storage to your needs.
2. Wrangle Up Your Office Supplies
Supplies you use regularly need a special place on your desk, because straying away from your desk to get what you need can break your workflow and distract you from finishing important tasks. However, supplies that aren't necessary for getting work done need to be organized in your desk drawer or in designated supply areas.
Working from home or have a small office space? Here are some easy ways to take advantage of vertical wall space to get organized for the new year:
Bookshelves Solve Problems and Look Great
Tall bookshelves are a simple way to organize office supplies and add decor to your office. You can find stylish and functional bins to store items like pens and sticky note pads, and add in a few design elements to make your office look more welcoming.
Don't Underestimate the Power of a Quality Bulletin Board
Bulletin boards, pegboards, and whiteboards are a sensational way to keep your office tidy. You can post company memos and keep your sticky notes organized on a traditional bullet board, or you can get a pegboard that holds cups and bins for pens, pencils, paperclips, and more!
Take It Down a Notch With Cubbies and Baskets
No more real estate left on the wall? Cubbies and baskets make a brilliant solution for office gear, like cords, cleaning supplies, and blankets for extra cold days in the office. They're also the perfect solution to store employees' belongings away from their desks.
Office Organization Bonus Tip: Don't waste money on brand-new furniture for your office. Used office furniture is in mint-condition and is very affordable. You can often find top-of-the-line brands at deep discounts, which means you're getting better quality used office furniture in Kansas City than if you bought it brand new.
3. Find a Balance Between Uncluttered and Comfort
The most important part of a productive week at work is being comfortable. That means you need to find ergonomic desks, chairs, and other office furniture to keep your neck and back as pain-free as possible. When you're uncomfortable working, you might feel less apt to take a few moments to put away paperwork or head to the supply closet for something you need.
How Can I Be More Comfortable at Work?
There are several ways to give your neck and back a break while you're working. The first way is to make sure your sitting posture is ideal for desk work. Just make sure you sit with your feet flat on the ground and your legs uncrossed in an ergonomic office chair.
Another way to keep comfy at work is by investing in standing office desks. When you switch from sitting to standing while you work, it improves blood flow and takes pressure off your lower back.
Office Organization Bonus Tip: New ergonomic office furniture comes with a hefty price tag, but you can skip spending a ton of money by purchasing used office furniture. Large corporations are evolving their office spaces, which means they are always switching out their gently, sometimes never used office furniture for something new. You can take advantage of this by visiting a used office furniture store that can help you find organization solutions for your office at an affordable price.
Where Can I Find the Best Selection of Used Office Furniture in Kansas City?
Santa Fe Office Interiors is Kansas City's only place for the best brands in used office furniture. We have everything you need to outfit your home or corporate office, and keep it organized, too! Come see our selection of used office desks, office chairs, conference tables, shelving systems, and more.
If you have questions about our showroom or are ready to come shop our used office furniture in Kansas City, call us at (913) 901-8880 or contact us online. We'll be happy to help you choose the right used office furniture to meet the needs of you, your employees, and your clients.