What to Consider When Looking for Used Office Furniture in Kansas City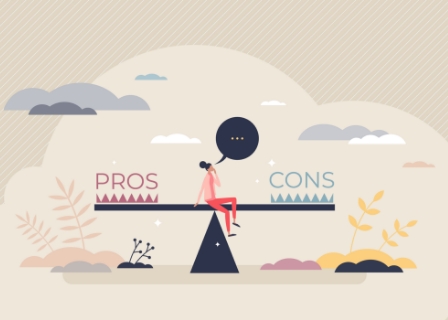 When it comes to furnishing your workspace, you'll want quality office furniture that will promote productivity, efficiency, and most importantly, comfort. You may think the only way to check these boxes is by purchasing all new office furniture, but this can end up costing you more than you'd originally bargained for. Don't completely rule out buying used office furniture just yet.
In this guide, we'll discuss the pros and cons of purchasing used office furniture, and how our Kansas City home office furniture store can help.
Pros of Used Office Furniture
Not all used office furniture is worn and tattered, and there are still pieces out there that are practically brand new. Buying used is a great option for those looking to save money while furnishing their workspace, among several other benefits.
Cost-Efficiency
The most obvious benefit of purchasing used furniture is that you'll save money. Because it's pre-owned, you can expect a reduced price. This gives you an opportunity to spend the extra money on other supplies that you may need, like computers, headphones, software, and more.
Hassle-Free
Ordering new furniture online can be a huge hassle. It can sometimes take months to deliver, and might also come with expensive shipping costs. When you shop our inventory at Santa Fe Office Interiors, you can take your used office furniture home with you the same day. We also provide flexible delivery options for ultimate convenience.
No matter how your furniture arrives at your commercial space or at-home office, you won't have to wait to put it to use and enhance your workspace right away.
Higher Quality
Although you might think new office furniture is better quality, this isn't always the case. Older furniture is typically made of materials that surpass the standard quality, and we can prove this just by touring our showroom of used furniture! Plus, when you shop our used office furniture store in Kansas City, you'll have access to a number of quality brands for a price you won't find anywhere else.
Reduced Environmental Impact
Buying used office furniture is better for the environment for a multitude of reasons. Materials typically used to make office furniture don't decompose easily, meaning they could exist in landfills for years. Shopping used also reduces furniture production, which can then help manage deforestation and waste in landfills. And when you purchase used furniture from our local business, you'll also help lessen environmental impact due to transportation costs.
Cons of Used Office Furniture
Of course, there are a few drawbacks that come with purchasing used furniture.
Not Perfect
Used office furniture is likely going to have some minor imperfections, like a few dents or scratches. As long as it's still functional, presentable, and safe to use, this shouldn't be too big of a concern. At our Kansas City used office furniture store, we make sure our furniture is completely ready to use before it arrives at our showroom, guaranteeing you only the best quality when it comes to pre-owned furniture.
Nonrefundable
Because used office furniture isn't covered by a warranty, it cannot be returned. This may be an inconvenience at most stores, but not at Santa Fe Office Interiors. When you visit our showroom, you'll be able to experience our inventory firsthand. This gives you a chance to try out the furniture before you decide to purchase it. If it isn't quite what you're looking for, it's no problem! We have a variety of gently used furniture that is ever-changing, so you're sure to find something you love.
Explore Our Used Kansas City Office Furniture at Santa Fe Office Interiors!
At Santa Fe Office Interiors, we offer high-quality, yet affordable, used office furniture. When you stop by our 9,000-square-foot showroom, you'll be amazed with what you find. You'll have access to gently used desks and chairs from some of the industry's top manufacturers. We also offer a selection of ergonomic furniture to provide you with maximum comfort while you work.
Our inventory is constantly changing, giving you the opportunity to update or furnish your commercial space or at-home office for a great price. Shop a variety of furniture, storage, and chairs only available at our Kansas City used office furniture store.
Ready to see our showroom for yourself? Stop by and check out our inventory at 8106 Santa Fe Drive. For more information, give us a call at (913) 901-8800 or send us a message online.