Our Used Office Furniture Store Has Everything You Need to Create a Success-Driven Work Environment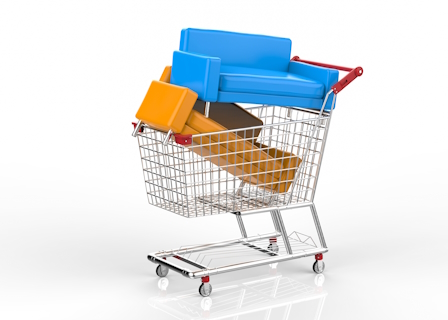 Whether you're setting up a brand new office or upgrading an existing space, finding affordable furniture that doesn't sacrifice on quality can be a challenge. You want pieces that are well-designed, durable, and built to last, but when buying new, this often results in an expensive final bill.
Shopping used office furniture crafted by industry-leading manufacturers is a cost-effective way to get pieces that are equally stylish and functional. You'll be able to take advantage of the same great quality top brands are known for without blowing your budget.
At Santa Fe Office Interiors – the premier used office furniture store in the Kansas City metro – we're committed to helping businesses save with a robust selection of pre-owned desks, chairs, tables, storage systems, and more from best-in-class manufacturers. We understand how much furniture choices can impact productivity, morale, and your bottom line, which is why we work with the industry's biggest names to supply you with unparalleled solutions.
Keep reading to learn more about our brand partners and how they help us provide the best used furniture for businesses.
The Brands You'll Find When Shop Used Office Furniture for Business at Our Showroom
At our 9,000-square-foot showroom in Overland Park, we supply used office furniture to suit every need and style. From startups to well-established organizations, we serve businesses of all shapes, sizes, and scopes to help create office environments that benefit employees and guests alike. And we can do the same for you, too!
By carrying products from only the highest-quality manufacturers in the industry, we ensure your space is set up for success. When you visit Santa Fe Office Interiors, you'll be able to shop used furniture for your business from brands including:
Express: Browse a wide range of used office furniture from Express at our showroom – from desks to seating to conference tables. There's no one-size-fits-all solution to workplace furniture, but fortunately, Express' diverse selection of styles makes finding the perfect fit that much easier.

Lorrell: Lorrell satisfies the trifecta when it comes to great office furniture, manufacturing products that deliver on style, function, and affordability. One of the aspects we love most about Lorrell is their focus on sustainability, using recycled materials in several of their designs for office suites and desks, chairs, and more.

Cherryman: Cherryman's five product lines set a high bar. Their sleek and modular solutions complement nearly any space. Additionally, their designs are crafted from long-lasting materials and include a number of practical features, so you can be sure whatever you choose will be used and enjoyed for years to come.

RFM Seating: Our used office furniture from RFM Seating comes in various colors and styles, ensuring you have appropriate seating for every workplace setting. With ergonomic, big and tall, guest, conference, and stool options, there's no shortage of solutions for keeping your employees and visitors comfortable and engaged with the matter at hand.

ConSet: ConSet's adjustable height desks allow team members to quickly and easily change their working position, encouraging more movement throughout the day and preventing back problems. They're also ideal for fostering more diversity and inclusion in the workplace, as these designs better serve wheelchair users.

Global: Our used furniture for businesses includes extensive offerings from award-winning manufacturer Global. Thanks to their innovative modular solutions, it's simple to mix, match, and reconfigure different components to achieve an office design that's truly your own.

Harmony Collection: Creating an equally productive and creative office environment is the first step to reaching your goals. Harmony Collection blends beauty, quality, and functionality in workstations at an excellent value, so you're that much closer to hitting your business objectives.

ES Robbins: ES Robbins has been leading the chair mat industry for over 50 years with ergonomic, comfortable, and reliable designs. Their products provide a smooth-glide surface while staying securely in place, so office chairs effortlessly roll without damage to your flooring.

Phoenix Safe International: Phoenix's files and safes are outfitted with numerous safety features to keep your documents and data out of harm's way. Their products are tested and rated to provide optimal protection against fire, water, and theft, adding to every business owner's peace of mind.

Mayline: Our used furniture for businesses wouldn't be complete without offerings from Mayline. Options from the Laminate and Veneer Series are durable, versatile, and affordable without forgetting about aesthetics. In addition to their standard workstation solutions, Mayline also produces seating and storage, plus technology, mailroom, and drafting furniture.
While these are the primary used office furniture brands you'll come across at our showroom, it's important to note that our inventory is constantly changing. Every day, our floor is updated with new items from reputable manufacturers.
Stop By Our Used Office Furniture Store Today – Or Schedule an Appointment
Ready to shop used furniture for your business? We're ready to help! No matter if you're looking to design a private office, cubicles, open working space, or something else entirely, we have decades of experience and a comprehensive selection to meet your needs. We'll get to know you and the space you're furnishing, so we can provide expert recommendations and help you zero in on the right solution.
Our showroom is located at 8106 Santa Fe Drive in Overland Park, Kansas, and open Monday through Friday from 10 a.m. to 4 p.m. Appointments are also available for your convenience. Schedule a time with us today by calling (913) 901-8800. We can't wait to see you soon!