Enjoy Great Prices on a Wide Selection of Commercial and Home Office Furniture in Kansas City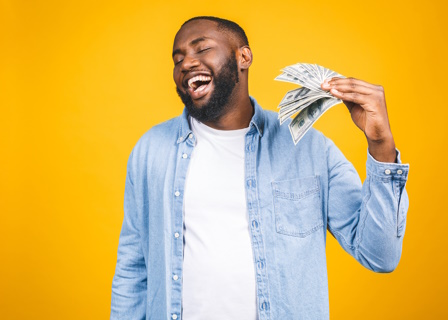 Spring brings a fresh start after a long, cold winter. And it's when most of us get that sudden burst of energy to clean and renew our spaces for the year ahead.
Whether you're doing a bit of spring cleaning around your home, commercial office, or both, you may find that your office furniture has seen better days. However, that doesn't mean you need to go out and buy everything new.
Opting for used office furniture is a great way to keep more money in your pocket while reimagining your office environment. It's also the more sustainable choice, keeping perfectly usable pieces out of the landfill.
At Santa Fe Office Interiors, we offer a vast and rotating selection of quality used office furniture to suit every need. The design of an office space is proven to directly impact our health, productivity, and morale, but that doesn't mean you should break the bank for it. Our prices are second to none, so you never have to sacrifice on workplace style and comfort.
Commercial and Home Office Furniture in Kansas City
We serve commercial, residential, and industrial spaces throughout the metropolitan area with our used office furniture and interior solutions. Because of our large inventory, we're always ready to help outfit any type of work space – no matter if that's a home office, executive office suite, coworking space, or something else entirely.
Our wide range of options can also match any interior theme or aesthetic. Whether you prefer a more traditional look or ultra-modern design, we have the pieces to create cohesion and balance throughout your space.
A Full Suite of Used Office Furniture Options
Shopping used office furniture can be a challenge when you have to search the city to find the items you're looking for. And what's more, you run the risk of not liking how everything works together when you finally get it all into your space.
Santa Fe Office Interiors's showroom offers a place for you to browse and test the fixtures and furniture every office needs. Our unbeatable used office furniture selection includes:
Used Office Furniture from Industry Leaders
Our used office furniture comes from several manufacturers – unlike other retailers who carry just one or a few, if you're lucky.
Maybe you're not keen on a particular collection at our showroom – that's OK! We have a lot more for you to look at from other industry-leading brands. Here are just some of the manufacturers you'll find when you shop with us for used office furniture in Kansas City:
Cherryman
ConSet
Express
Lorell
Mayline
Phoenix
RFM Seating
Safco
Visit Our Showroom to Shop Used Office Furniture in Kansas City
It's no secret that furnishing an office can be expensive. But it doesn't have to be! When you partner with Santa Fe Office Interiors, you'll save money outfitting your office with our high-quality used office furniture.
We're passionate about setting you up for success and care more about where the dollar goes, not making the top dollar. That's why we remain committed to cost-effective solutions, so you can keep investing money back into your business.
Ready to design your dream office without the high price tag? We've got you covered. Our 9,000-square-foot showroom at 8106 Santa Fe Drive in Overland Park, KS, is open from 10 a.m. to 4 p.m. Monday through Friday.
We also allow you to shop by appointment with our team to better fit your busy schedule. Call us at (913) 901-8800. We can't wait to serve you!