Enhance Your Working Experience with Ergonomic Seating Solutions from Santa Fe Office Interiors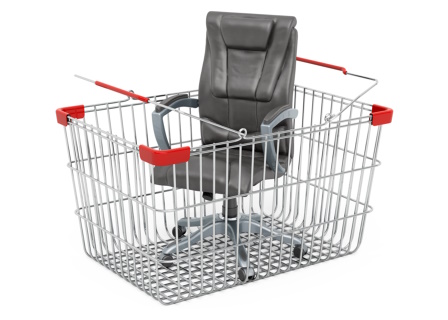 With so many options on the market today, picking out the perfect desk chair takes careful consideration. There are countless shapes and sizes available that are designed to deliver on both style and support.
Still, once you've found the right desk chair, you may be interested in adding some of your own enhancements. Ergonomic accessories can customize your comfort and help you tailor your chair to your unique needs.
From cushions to lumbar support, we're taking a look at some of the best desk chair add-ons out there – and how to use them.
What Is an Ergonomic Office Chair?
Before we dive into accessory specifics, you should know what makes a desk chair ergonomic.
Standard desk chairs can be hard on your posture and joints, and after a long workday, they may even become quite uncomfortable. Studies have proven that a lack of comfort negatively affects our overall productivity.
Ergonomic seating solutions give you the support you need in the workplace. These items generally include a myriad of adjustable features related to height, depth, and tilt, so you can get a chair that fully adapts to your body. This allows you to control your comfort and ultimately boosts your efficiency.
Ergonomic Desk Chair Accessories
An ergonomic desk chair benefits your health and well-being in a number of ways, but accessories can be just as effective. With extras like these, you can take your working experience to the next level.
Desk Chair Seat Cushions
Some desk chair seats are too thin and hard to sit in comfortably for eight or more hours a day. After a while, this starts to take a toll on your body.

A seat cushion helps evenly distribute your body weight and relieves pressure from your hips and tailbone. Although back support is essential to proper posture, this accessory can improve your sitting position as well.

However, the biggest draw of seat cushions comes back to comfort. With all the time you spend at your desk, you deserve to sit in a chair that feels good. That being said, it's still important to get up and stretch your legs from time to time!

Footrests
Your feet should be planted flat on the floor when you're seated all the way back in your desk chair. If not, this can cause fatigue and discomfort in not only your feet but your ankles, knees, thighs, and lower back as well. The good news is an under-desk footrest can correct this.

Even if you don't have issues with your feet making contact with the floor, a footrest can still be advantageous. Because your legs and feet are elevated, you can help encourage blood flow and circulation.

There are also footrests with rocking abilities, which lets you get in some movement while you're working. This active feature is excellent for stretching purposes, too.

Desk Chair Mats
A desk chair mat is a no-brainer investment for an extra layer of protection on your floors. It doesn't take long for desk chair wheels to mark up hardwoods or run down carpet. And we can all agree that a mat is a whole lot less expensive than replacing your flooring.

If you're concerned about a desk chair mat interfering with the design of your space, opt for an unassuming, clear glass option.

Some mats also offer cushioning. These can be especially useful if you have a standing desk, giving your legs and back better support than just the floor.

Armrest Pads
If your desk chair has armrests, you know they don't do much in the form of comfort. To give your forearms some TLC, you'll want to use armrest pads. These sit on top of your existing armrests and are often designed with memory foam for extra softness.

Be sure to pay attention to the padding's thickness before buying a set, though. If they're too thick, you can do more harm than good and cause your arms to be poorly positioned in relation to the rest of your body.

Lumbar Support for Your Desk Chair
Many desk chairs have built-in lumbar support, but if yours doesn't, there are accessories that can fill this ergonomic role – typically in the form of a roll or larger back pillow.
While the style you choose depends on your preferences, all lumbar support items have one goal – to limit back strain and maintain the natural curvature of your spine while you sit. The lower portion of your spine curves inward, leaving a space between your back and the seat. A lumbar support accessory fills in the gap and promotes good posture.
Visit Santa Fe Office Interiors to Shop Ergonomic Chairs in Kansas City
Ergonomic features are crucial to your comfort and performance throughout the work day. Whether some are already included in your desk chair or you don't have any, accessories can be great additions for a fully customized and supportive seat.
At Santa Fe Office Interiors, we offer a wide selection of new and used desk chairs for sale from top-quality brands at our 9,000-square-foot showroom in Overland Park. Our inventory is constantly evolving, with affordable ergonomic seating solutions to suit any interior theme or aesthetic.
From home to commercial offices, our team has decades of experience outfitting spaces throughout the greater Kansas City metropolitan area – and can help you too! We know the ins and outs of office furniture and work with you to determine the right solutions for your needs.
Call (913) 901-8800 to schedule an appointment, or visit us at 8106 Santa Fe Drive from 10 a.m. to 4 p.m. Monday through Friday.