Sometimes Change is the Name of the Game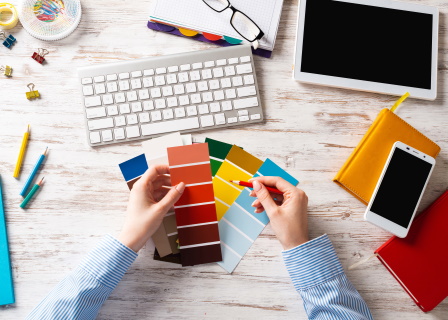 Redesigning your office may be the last thing on your list of things to do for the business. A redesign can tend to come second to other business priorities, but in reality, having an updated space is ideal with your business and employees.
Here are some of the benefits for an office redesign:
Maximize productivity. A redesign shows your employees that you care and work to create a strong company culture built on mutual trust and respect. It can improve employee engagement and push productivity to the next level.
Wellbeing. Redesigning is not just about the visuals. You can take the time to ensure the light and ventilation levels are optimized throughout your space for employees. Promoting a better physical working space helps people to thrive, be more creative and just overall, work better.
Brand and Identity. Your office space should be reflective of your business. This is not only for employees but for clients who can make their first impression of your business by how the office is designed and set up.
Workforce of the future. Generation Z is transforming the workplace and work space! They have an intuitive understanding of technology and are motivated in different ways compared to Millennials. Embracing the needs of this emerging workforce will only pay off in the long run.
What are the key signs that you need to redesign your office?
You want to improve productivity. If you are noticing that your office layout doesn't give employees the support they need to be able to efficiently do their jobs, it's time to redesign. Survey employees on what changes they want to see and what would make them more productive before you make any changes.
Your company is changing. As companies evolve, so do their needs for space. Has there been a decrease or increase in the workforce? Do you have more people working from home part-time following COVID-19? Then it's the perfect time to take a look at your design and consider making changes.
You want to attract and retain more talent. Employees want more than free coffee and a discount to the local gym. The space you provide them to work in is key when deciding where they want to work or how long they will stay around. People are drawn towards environments that inspire them and keep them engaged. The design of your office can be a factor when someone is making their decision to come work for you.
Now that you've made the decision to redesign your office, you need to find office furniture, storage and even office tables and new office desks for sale. Looking for the best office furniture in Kansas City? Visit Santa Fe Office Interiors. From traditional, modern and contemporary styles that fit your aesthetic, Santa Fe has limitless options for outfitting your office space.
At any budget!
Redesigning your office space for filing and storage systems can be overwhelming not only in a project-sense, but financially. You shouldn't have to forgo quality furniture and storage in your space if you are on a budget. Looking for cheap office furniture to fit your budget? You don't have to buy new office furniture, outfit your office with pre-owned solutions – keeping the same quality, but saving the money. Used office furniture in Kansas City is an option for you.
We'll help you out!
Now that you've heard all about Santa Fe and what they have to offer, come check out their style and diverse inventory in person. Visit Santa Fe Office Interiors' 9,000 sq. ft. showroom to see the various price points and stock for yourself in Overland Park, Kansas. Santa Fe Office Interiors has a team of professionals ready to help choose the best furniture and office storage solutions for your space. Reach out to our team at 913-901-8800 or stop in the showroom Monday through Friday 10:00 a.m. to 4:00 p.m., or by appointment. We are located at 8106 Santa Fe Drive, Overland Park, Kansas 66204.