And How Used Office Furniture in Kansas City Is Your Key to Comfort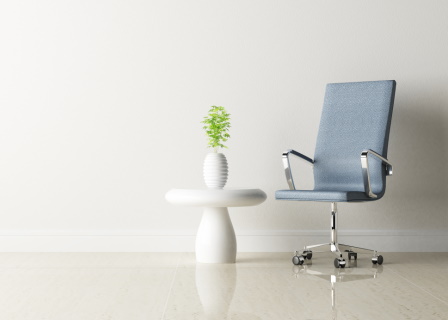 Sometimes you inherit a used office chair that's had a lot of love, or maybe your current office chair has aged. Whatever the case, sitting in an office chair that's uncomfortable is no good for your body or your productivity.
So, how do you know when your office chair has turned against you? Check out this comprehensive guide about when you should replace your office chair, what to look for when you want to purchase a new one, and where you can find the best used office furniture in Kansas City.
Look For Adjustable Office Chairs
Adjusting your seat height is one of the most basic and useful features of an office chair. It allows you to adjust your chair to your individual height and the height of your desk. If the height of an office chair isn't adjusted correctly, you're putting extra strain on your neck. When you're working on your computer, your office chair plays an essential role keeping your neck at an optimal angle.
Don't Ignore The Wear on Your Chair
The gas cylinder or lift mechanism in your office chair are difficult to fix. If they are broken, it's time to get a new office chair.
Sit Tight With Santa Fe Office Interiors
You should always look at your computer monitor straight on. Always avoid looking up or down at your screen. Santa Fe Office Interiors has a wide selection of used office chairs that work are comfortable, adjustable, affordable.
Always Take Care of Your Back
If your back hurts by the end of the day, then you know your office chair isn't working for you. Americans spend about 6 hours a day sitting at their desks, which means back support is critical to your well-being. You absolutely need to look for office chairs with lumbar support and a backrest, or your back pain will just increase overtime.
Don't Ignore the Wear on Your Chair
The back support on your old office chair isn't working when you find yourself suddenly sinking or slouching.
Lean Into Quality Used Office Furniture in Kansas City
You don't need to go with brand-new office furniture in order to get something that's top-of-the-line. Santa Fe Office Interiors has an incredible showroom filled with beautiful used office chairs, standing desks, and more. See our store in Overland Park today to see our inventory!
Don't Ignore the Little Things
Could you imagine sitting in an unpadded office chair for hours? Neither could we! Small features like armrests and padding may not seem like a big deal, but they're key to your comfort while you're working. In fact, the more ergonomic features an office chair has, the better. Look for a chair with adjustable lumbar support, head rest, ergonomic padding, and armrests.
Don't Ignore the Wear on Your Chair
If your office chair looks worn down, it's because it is! When you see tears and bumps in the fabric, you change your seating position to avoid these areas. This makes for terrible posture and a sore back.
Pull Up a Seat With Santa Fe Office Interiors
We know you don't want just any office chair; you want the best office chair at a great price. You're in luck! Santa Fe Office Interiors has the right office chair with all the features you're looking for. We even have big and tall used office chairs. Setting up a corporate office? We've got you covered. Ask a member of our team about our bulk discount on 10 office chairs or more.
Get a Smooth Roller
Office chairs that roll smoothly are a lot more important than you think. That's because a rugged rolling office chair puts a lot of pressure on your lower back and hips. When an office chair smoothly glides across the floor, you'll notice a lot less back pain every time you push away from your desk.
Don't Ignore the Wear on Your Chair
The wheels carry the weight of you and your chair. So, they naturally deteriorate over time. You can try to replace your office chair wheels, but odds are you need a new chair altogether.
What Are the Effects of Sitting in a Bad Office Chair?
You can ignore the cosmetic signs of an aging office chair for quite some time, but your back and neck can't. When you sit in an office chair that's old and uncomfortable, everything from your body to your work suffers. That's why it's essential to invest in a high-quality office chair that keeps you comfortable, productive, and happy.
Find the Office Furniture in Kansas City You Need Right Now
Santa Fe Office Interiors has used office chairs, desks, conference tables, and more in stock. That means you don't have to wait for weeks for your office furniture to be delivered. Finally, a comfortable office chair at an affordable price.
If you have questions about our inventory or would like to see our showroom in Overland Park, call us at (913) 901-8800 or send us a message online. Ask a member of our team about how you can elevate your comfort at work with a standing desk!