Your Quick Guide on How to Outfit Your Office Space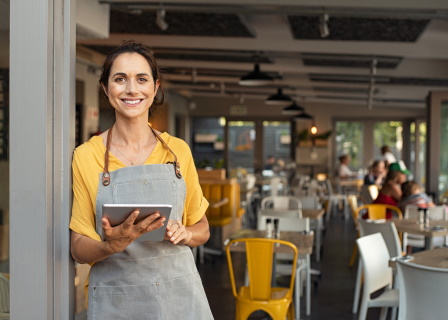 Getting new furniture for your office is exciting, and who wouldn't want the latest and greatest in office interiors to impress their clients? Unfortunately, a tight budget, and a small space might stop you from getting everything you want.
Don't worry, because you can get a bright, gorgeous, and professional office space without spending a fortune. Ready to get started? Check these top tips to pick out the best office furniture for small businesses and small budgets.
Style on a Budget With Used Office Furniture
Nothing represents your business more than your brand and style. That's why your aesthetic preference is just as important as your budget. Don't sacrifice style just to purchase brand-new office furniture in Kansas City.
Businesses and corporations are always growing and evolving their office spaces. Take advantage of that by purchasing their gently used office furniture. You can find high-quality used office desks and chairs that look great and fit your budget.
Whatever style you choose, make sure it's comfortable. Stylish office furniture is impressive, but if it's uncomfortable, your clients and employees may not stay long. Always choose seating and desks that provide a comfortable environment.
Think About How You Want to Use Your Space
Your business is like a fingerprint – completely unique. What works for one small business may not work for another. Think about how you plan to use your space and how many employees you plan on having.
For instance, an open work environment might encourage employees to collaborate with each other. This kind of workspace would do well with workstations, which are bigger than office desks. However, partitions and cubicles work best for a more quiet work environment.
Don't forget to think about your break room, too. You'll need at least one table and a few chairs, so people can enjoy their lunches away from their desks. Adding a coffee station to the break room is a great way to keep your employees happy and productive.
Make Sure Your Used Office Furniture Measures Up
Measure twice, cut once isn't just expert advice for your construction projects, it's also handy advice for choosing the right office furniture in Kansas City. Here are some quick tips for measuring your office:
Measure the Dimensions of Your Door
No one wants to spend time and money picking out the perfect office furniture only to have it not fit through your door. Measuring each door your furniture needs to pass through will save you a lot of stress.
Don't Forget to Account for Office Supplies
The office chairs and desks you choose will surely look beautiful in your small business. Just make sure they are big enough to hold everything you and your employees need to get work done. That means finding space for printers, computers, and other office equipment.
Make Sure You Have Enough Power Sources
Today's technology requires a lot of power. When you're thinking about setting up your office furniture, always think about how you can power the electronic items in your office. You can find desks and workstations that have all the outlets you need to keep everything neatly organized.
Storage Solutions Are a Top Priority
Choosing the right storage options for your small business isn't stylish, but it's essential. Make time to write a list of all your basic needs for your office, and you'll notice quickly that they need to be organized. Check out this list of basic office necessities you need to store for a smooth operation:
Pen holders
File Cabinets and file folders
Storage for cords, adapters, chargers, printer ink, paper, and other office supplies
A place to store coffee mugs and other break room supplies
Proper storage for things like banners, posters, and other advertising materials
If your office is really tight on space, look for office furniture that doubles as storage. Add small bookshelves to office desks and use bins that stack to store supplies. When in doubt, ask your local office furniture supply store about available storage solutions for your business.
Turn to Santa Fe Office Interiors for the Best Used Office Furniture in Kansas City
We have everything you need to make your office look stunning for the new year! From storage solutions to conference tables of any size, Santa Fe Office Interiors has you covered. Our showroom is conveniently located in Overland Park and we have an extensive selection of new and used office furniture.
Still confused about how to outfit your office? Our experts can help you choose the right furniture for your needs at a price that fits any budget. Call us today at (913) 901-8800 or contact us online to schedule an appointment to look at our showroom. Don't forget to look at our incredible deals on office chairs, too!