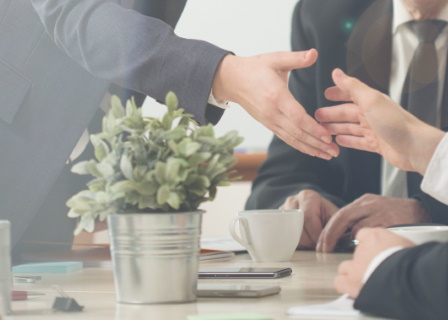 At Santa Fe Office Interiors, office chairs is our specialty. We offer a large variety of both new and pre-owned office chairs to fit any style office space and any function. Where is the closest office chair supplier in Kansas City? Based in Overland Park, Kansas, we have spent years supplying businesses throughout the greater Kansas City metro area with traditional, modern, and contemporary seating solutions. Working with the best brands in the industry means our customers have access to the top ergonomic-focused seating as well as big and tall solutions for you and your employees.
Where can I find office chairs in Kansas City?
Santa Fe Office Interiors in Overland Park, Kansas supplies the greater Kansas City area with brand seating solutions for any home office or commercial space. Searching for office chairs for your office should not be a long, drawn out process nor should you have to travel to multiple locations to find the perfect seat. We offer businesses in Kansas City more than simple chair solutions with a variety of customizable, ergonomical solutions from the leaders in seating and seating accessories. Our 9,000 sq. ft showroom has everything from new to pre-owned office chairs and we work closely with the top names in the industry to get you the chair you love.
What are the best seating brands?
Function and style do not always appear in the same sentence. And even more rare is to have function, style and affordability all wrapped into one package. Fortunately, Lorell has all three that hold up to rigorous standards. The comprehensive manufacturing checks makes Lorell a leader in both low emission production of their seating options as well as the quality and depth of their line of products. Participating in the Greenguard certification program, Lorell takes today's office space and transforms it into a low-emissions, environmentally friendly and responsible work space through a reduction of volatile organic compounds.
RFM Seating is a leader in the chair manufacturing industry to help keep you and your employees comfortable and productive. Spanning a range of fully customizable ergonomic seats, their inventory promotes a healthy and productive work environment. From customizable fabric to adjustable and tailored seat sizes, back height, arm options and more, RFM Seating has the style and function you are looking for. Their orders regularly ship within 10 working days from their locations across the country with expedited options available so you can get your chairs faster. From their Evolve series with multiple control options and advanced synchro, to accommodate up to 300 lbs. Their Tuxedo series combines ergonomic comfort and style. Customize each chair with your company's logo, and like the Evolve Series, customize each chair even further with the added comfort and support of air lumbar, tailbone cutout, memory foam, and chairs in the exact shape and size to fit your needs. With a distinctive high impact black mesh back, the Essentials seating provides the best of high style for your office as well as versatility at an affordable price.
From Atto line of chairs with tilting locking mechanisms and contoured seats to Zetto task chair models, equipped with synchro-tilt and seat slider adjustments, Cherryman operates a chair and seating solution business with a commitment to sustainability. Their Eon model has options from task chairs to conference style seats. Their designs favor the long-term manufacturing with quality material so that this may be the last chair you ever need to buy. While built to last, do not confuse these chairs with solid immovable chairs from the past. Highly functional, their products promote mobility, strength and affordability with a goal to combat short-term wasteful consumption.
If you are looking for a leader in innovation, ES Robbins has taken the reigns for over 50 years. Outfitting our showroom at Santa Fe Office Interiors, as well as commercial office spaces everywhere, ES Robbins boasts a line of ergonomic office chairs to assist with proper and comfortable posture. Additionally, they have gone one step further than most chair manufacturers and they have developed clear mats for chairs to sit flat on any surface as well as have the ability to move on wheels.
With countless options for 2019 and 2020, Express has ever-changing designs to fit any office space. Their executive seating provides sophisticated looks paired with high-level function, to affordable seats. Express knows that varying styles are important while choosing office furniture so they provide multiple options including their sleek and sophisticated Executive design, elevating comfort and functionality. A Heavy Duty line means a perfect solution for employees around 300-400 pounds and comes in various styles. From contemporary styles to a mesh seating, Express offers premium options across their models with a great mix of quality and affordability with custom design and color.
Finding a quality build for that perfect chair at an affordable price to outfit an entire office building can become complex. Which is why we offer incentives to help you and your business find a new look while keeping costs down.
Buy 10 chairs and get a 10ft. conference table for FREE!
Buy 12 chairs and get a 12ft. conference table for FREE!
Buy 11 chairs from selected lines and get the 11th FREE!
SAVE 10% on RFM "Big & Tall" and "24/7" seating!
Swing in to check out the inventory at our 9,000 sq.ft. showroom or contact our team at Santa Fe Office Interiors at 913-901-8800. We are located at 8106 Santa Fe Drive, Overland Park, KS 66204. Open Monday through Friday from 10:00am to 4:00pm and are also available by appointment to help fit your busy schedule. A good office chair is important and knowing where to look and what questions to ask will lead you to finding your best chair yet. Our showroom serves the greater Kansas City area with a team who is ready to help you try out each and every chair until you find one that fits you and your needs best.