How to Make Our Used Office Furniture in Kansas City Work for You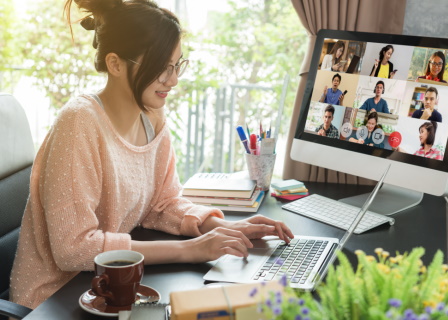 Working in a traditional office setting certainly has its perks, but there's nothing quite like working from home. Not only do you get to wear comfortable clothes 24/7, your home office is only steps away from your coffee pot. However, it can be hard to keep up your productivity when you're surrounded by all your favorite things.
Don't worry, you don't need to head into the office yet, because your favorite office furniture store in Kansas City has these top tips to keep up the good work while you put your 40 hours in at home.
Start a Morning Pre-Work Routine
Your pre-work routine is much different from your regular morning routine. It's a way to get your mind ready to handle daily tasks and help you jump right into your work as soon as it's time to log in. A pre-work routine involves making your coffee or tea before you sit down at your office desk, cleaning up clutter from your office, and stepping outside for a breath of crisp morning air. 
Make Your Office Furniture Work for You
Coffee carts aren't just for corporate offices. Stop yourself from getting distracted in the kitchen by turning a filing cabinet into a coffee station. Visit Santa Fe Office Interiors to see our flexible and functional storage solutions and other used furniture in Kansas City.
Create a Space Just for Working
Not everyone has enough room for a complete home office, but that doesn't mean you can't find an area in your home for office furniture. In fact, L-shaped office desks make an ideal fit for small spaces, because they can hold multiple monitors. Find a corner in your living room or dining room, and watch your work productivity soar.
Make Your Space Work for You
If possible, don't set up your home office in your bedroom. It's not great for your productivity having your bed so close by, and studies have shown that electronics in your bedroom can interrupt your sleep. 
Don't Skip Your Breaks
Regular breaks unrelated to your work are another key way to keep up your productivity when you work from home. Take a look all the ways a quick break can help you get through your workday: 
Better work-life balance
Energy boost
Healthier mind and body
Increased motivation
Improved creativity and problem-solving
More focus and better productivity
Make Your Break Work for You
Make sure you take a break when your body is telling you. Spend a few moments away from your office desk when your eyes are feeling tired, you're losing focus, or when you've met your production quota for the day.
Get Really Comfortable
It's not a secret – you're way more productive when you're comfortable. That's why you need to invest in office furniture that protects your back and neck. When you're shopping for office furniture in Kansas City, always opt for something that is ergonomic over something that's super cheap. Poorly designed office chairs and desks fall apart quickly and need to be replaced often. You'll save more money by purchasing something with a little more quality. 
Make Your Budget Work for You
At Santa Fe Office Interiors, you don't need to choose between quality and affordability. We have top-quality rated used office furniture in Kansas City that's ergonomic and fits any budget. Check out our big and tall office chairs, standing desks, and chai mats, and finally find out what it's like to work in ultimate comfort.
Eliminate Distractions – But Not Too Many
The hardest part about working from home is not being distracted by things like your phone, family, pets, and other creature comforts that make your house feel like a home. Here are some quick tips to eliminate distractions and stay on top of your work:
Invest in a productivity timer
Don't turn on the TV
Put your phone on "do not disturb"
Set specific times to check emails and chats
Make Time Work for You
When you have pressing work matters, it's easy to forget to give your kids the love and support they need when you're at home with them. Balancing childcare and working from home can be difficult. Sometimes, it's okay to be distracted by your kids. So, make sure they get the time they deserve, too.
We Have All Kinds of Used Office Furniture in Kansas City!
While we do have the best used office chairs and desks in Kansas City, Santa Fe Office Interiors also sells conference tables, fireproof safes, privacy partitions, storage and filing solutions, and guest seating options. It doesn't matter if you need used office furniture for your home or need to outfit a corporate office, Santa Fe Office Interiors has what you need to bring it all together. 
Come see our 9,000 square foot showroom, get expert advice from our team, and find the best selection of office furniture in Kansas City. Feel free to stop by our locally owned store in Overland Park, call us at (913) 901-8800, or send us a message online to ask us any questions about our inventory. We can't wait to show you our incredible selection of affordable, quality office furniture!