Take Advantage of Great Deals on Office Chairs, Office Desks, and More from an Industry-Leading Furniture Brand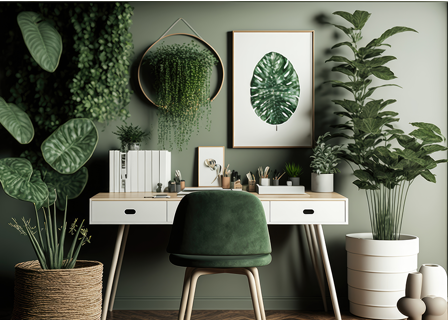 When you're outfitting an office space, you need quality, functional pieces at an affordable price. But that can often be hard to find. You'll come across durable products at a premium and budget-friendly buys without longevity – what about something that offers the best of both worlds?
Lorell fits the bill. The commercial furniture manufacturer designs office chairs, office desks and suites, accessories, and more, that make sense in today's work environment. And what's better, their innovative products don't come with the high price tag like other brands.
All of Lorell's products are backed by a warranty and ANSI/BIFMA-approved, meaning they meet or exceed design and safety standards. You can also feel good about your purchase because Lorell places a strong focus on environmental friendliness, using recycled materials on several product lines.
By partnering with industry-leading brands like Lorell, we've made it easy to find the perfect office furniture in the Kansas City area. With more than 2,400 products in their catalog, we're highlighting our favorite offerings you should have your eye on.
Office Chairs
From task to guest office chairs, Lorell provides a full range of seating solutions for every need.
Their Wellness By Design executive-level chairs are American Chiropractic Association-endorsed and supply the ultimate comfort, using Dormeo octaspring technology that provides eight times more breathability than traditional memory foam. Additionally, their mesh office chairs with customizable fabric seats are excellent picks for ergonomic features and essential back support.
While comfort is critical, it's not the only consideration. Your chairs need to fit in well with the look and feel of the rest of your office. Lorell doesn't disappoint there either, with designs for both traditional and modern spaces.
Office Desks and Suites
Lorell excels in office desk and suite solutions with modular capabilities. Their offerings are available in a wide variety of styles and colors, so you can create combinations that work for your workplace.
The Essentials Series is slim by design but robust in its configuration options. The low-profile office desks foster an open work environment that promotes clear communication and collaboration. On the other hand, the Chateau Series boasts a thicker construction that exudes elegance suited for an executive suite.
Whether you need office furniture in the Kansas City area for a single space or an entire building, Lorell's office desks and suites balance function and style unlike any other products on the market today.
Sit-To-Stand Workstations
Many office workers like to have the option to stand up throughout their work day while staying on task. Even studies have shown that prolonged sitting can cause adverse health effects primarily related to the neck and back.
Lorell Sit-to-Stand Workstations adjust smoothly and quietly, allowing employees to work however they like. The Quadro Electric base makes it as simple as the push of a button to transition from seated to standing.
An adjustable office desk or monitor riser will diversify your space by catering to more workers' preferences, plus encourage healthier habits. That's what we call a win-win!
Office Accessories
Just like a house isn't a home without decorations, an office isn't complete without accessories. Organizers, storage solutions, lighting, and more are not only important to developing an aesthetically pleasing space, but also one that's efficient.
Lorell's accessories can take your office to the next level with smart, simple, no-nonsense designs. Desk additions like filing sets can be vertically oriented and wall mounted to maximize space. Task lights provide necessary illumination to dark areas of an office, with many options offering adjustable brightness features.
Like their furniture, all of Lorell's accessories are held to the same high standards and crafted with the modern office worker in mind.
Discover Lorell Office Furniture in the Kansas City Area at Santa Fe Office Interiors
Outfitting a commercial space is a physical representation of your business to guests, clients, and potential employees. On top of that, a well-designed office can increase productivity and overall happiness in the workplace. But a poor use of space can be detrimental to both your image and functionality. It's essential you create an environment centered on quality.
That's why we carry Lorell. We believe their commitment to excellence brings out our own and manifests as success for our customers. Their attention to detail and high standards are second to none, making them an ideal choice whether you're redesigning a space or starting from scratch.
Visit our showroom to explore our Lorell offerings, along with other new and used furniture in Kansas City. We're located at 8106 Santa Fe Drive in Overland Park, KS, open from 10 a.m. to 4 p.m. Monday through Friday.
Have questions? Give us a call at (913) 901-8800.