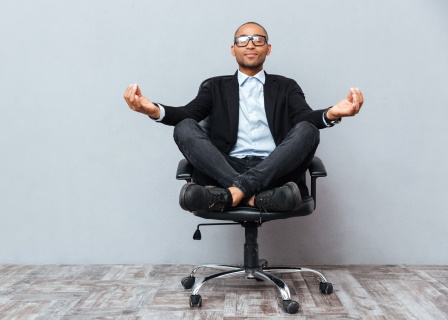 With thousands of choices of new and pre-owned office furniture, how do you know what is the best solution for your space and for your needs? If you are an established business looking to revamp and redesign your look, you have the benefit of being familiar with your previous furniture, knowing what you love and what you did not like about the style, function and design. But what if you are starting a new business or outfitting a commercial or residential office space for the first time? With our Overland Park showroom, we serve the greater Kansas City area in finding new and used furniture that fits the style and functionality that you are looking for at an affordable price. Not only is our team of experts on hand in the showroom to help you through the process, but you will be able to try the desk, see the storage units and sit in the desk chairs until you find the right one. By shopping local, you are not only building a relationship with a team member who will know your aesthetics and needs, but you are also helping the very economy where your business intends to thrive. Santa Fe Office Interiors is your go-to office furniture store and provider in the Kansas City area because we care about the success of your business and helping you put a professional foot forward for you and your employees.
Why do you need the perfect desk chair?
When visiting our 9,000 sq.ft. showroom serving the greater Kansas City area, it is important to have in mind what you are looking for in a chair. It can be helpful to do some research before arriving, also knowing that we have a team ready to assist whatever you need. Research ahead of your visit could mean looking up a style you like online or remembering back to a former experience where you sat on a chair and thought, "This is a nice chair." Be open to changes and be open to going in the direction of an ergonomically sound chair. A comfortable desk chair means retaining energy throughout the day and operating at a higher productivity output. When you and your employees are uncomfortable, it is draining on the mind and body which takes a toll over time. An obvious sign of poor seating in an office is decreased productivity among employees. They find themselves uncomfortable which leads to distraction and can cause physical pain after spending hours in the same seat. Ergonomic seating from brands like RFM Seating, ES Robbins, Lorell, and Cherryman are worth the investment of your time and money and shows your employees you don't just care about their productivity output, you care about their well-being. A reduction in workplace injury is directly correlated with an increase in ergonomic-friendly new and pre-owned office furniture.
Characteristics of the perfect desk chair
When shopping for that perfect office desk chair in Kansas City, the first thing to know is that one size does not fit all. Each employee and each person is different, so what may work for your friend may not work for you. It is important to also find a chair which can grow with you and your habits as they may change over time. Because of this, you want to look for chairs that have several features. One feature is lumbar support. The lower back is often a site for pain when in the seated position for extended periods of time and requires support. Additionally, that lumbar support should be adjustable to appeal to your changing habits and needs over time. Material of the chair is important, not only in terms of how it looks within your office environment, but also how it will stand the test of time. We are talking wear-and-tear as well as sufficient padding for support. Mobility is another key characteristic of finding your next new or pre-owned ergonomic-first desk chair. Again, this is tailored to your specific needs and the needs of your office environment, but functionality is key to a good chair. Does it have wheels so you can move easily if necessary? Are you able to move the armrests where you need and does your seat change height, tilt, and slide where you need? Does your ideal office chair need to be able to recline for those momentary breaks to relax while still at your desk?
At Santa Fe Office Interiors, our team knows that any good office chair has key factors in function and design to look for. Lumbar support is one of the main areas we focus on and a desk chair should provide you support through your head, torso, back and arms so at the end of the day, you leave work energized and not sore. Ergonomic chairs are about supporting your entire body over an extended period of time. Stop by the showroom or contact our team at Santa Fe Office Interiors at 913-901-8800. We are located at 8106 Santa Fe Drive, Overland Park, KS 66204. Open Monday through Friday from 10:00am to 4:00pm and are also available by appointment to help fit your busy schedule. A good office chair is important. Our team knows where to look and to help guide your questions and needs through the entire process of finding the perfect desk chair. For more information on new and pre-owned office furniture, including tips on finding the best office desk to match your chair, check out our routinely updated blog covering everything you need to know about office furniture.